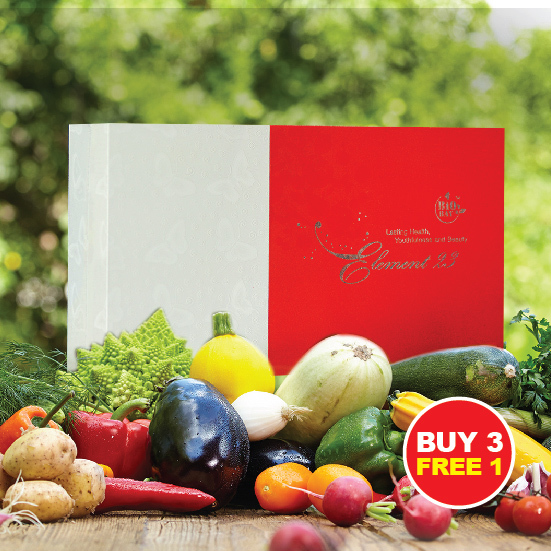 BIOBAY Element 23 buy 3 free 1
Element 23, a product of Frane, with high bioavailabilty in the human system, which is made of 23 (12 fruits, 11 vegetables) consumer fruits, vegetables selected for their antioxidant activity.
Element 23 have concentrated the antioxidant powder of more phytonutrient responsible to provide maximum antioxidant (>5000 units) activity. Element 23 can be used as a dietary supplement and Health Beverage since most people do not eat 5-9 serving of fruits and vegetables a day.

��

Help in the efficacy of anti-aging

��

Cardiovascular health

��

Reduction in free radicals, cholesterol & Aortic Fatty Streak (early lesions seen in arteries with atherosclerosis).


Promotion BUY 3 GET 1 FREE
---------------------------------------------------------------------