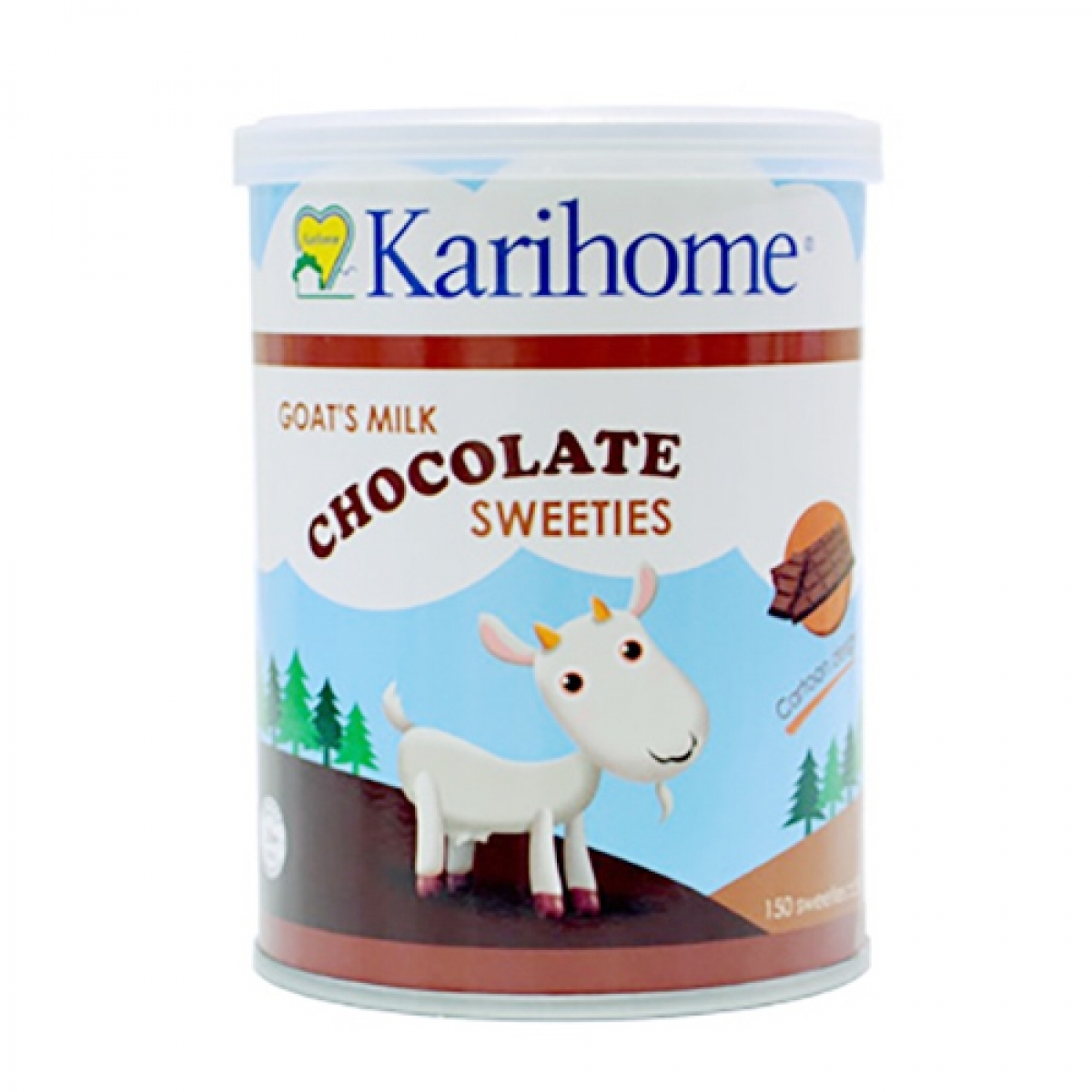 Karihome Goat Milk Sweeties Chocolate 150s
Made from the Karihome Goat Milk Formula from New Zealand. It is an easily digestible nutritious food that is rich in calcium, protein, carbohydrates and essential fatty acids. Unlike multivitamin tablets, your child can safely take up to 10 Karihome Goat Milk Sweeties each time, 1 to 3 times a day. It's a treat children will absolutely love!
Suitable for children from 1 year and above, when they are able to chew & suck without choking.